It's not often that a volunteer project on COVID-19 catches the attention of a national vaccine expert. But there was something exceptional about the consistently informative visualizations tweeted by Middlebury College senior Benjy Renton that caught the eye of Rebecca Weintraub, MD, who leads Ariadne Labs' Vaccine Delivery work.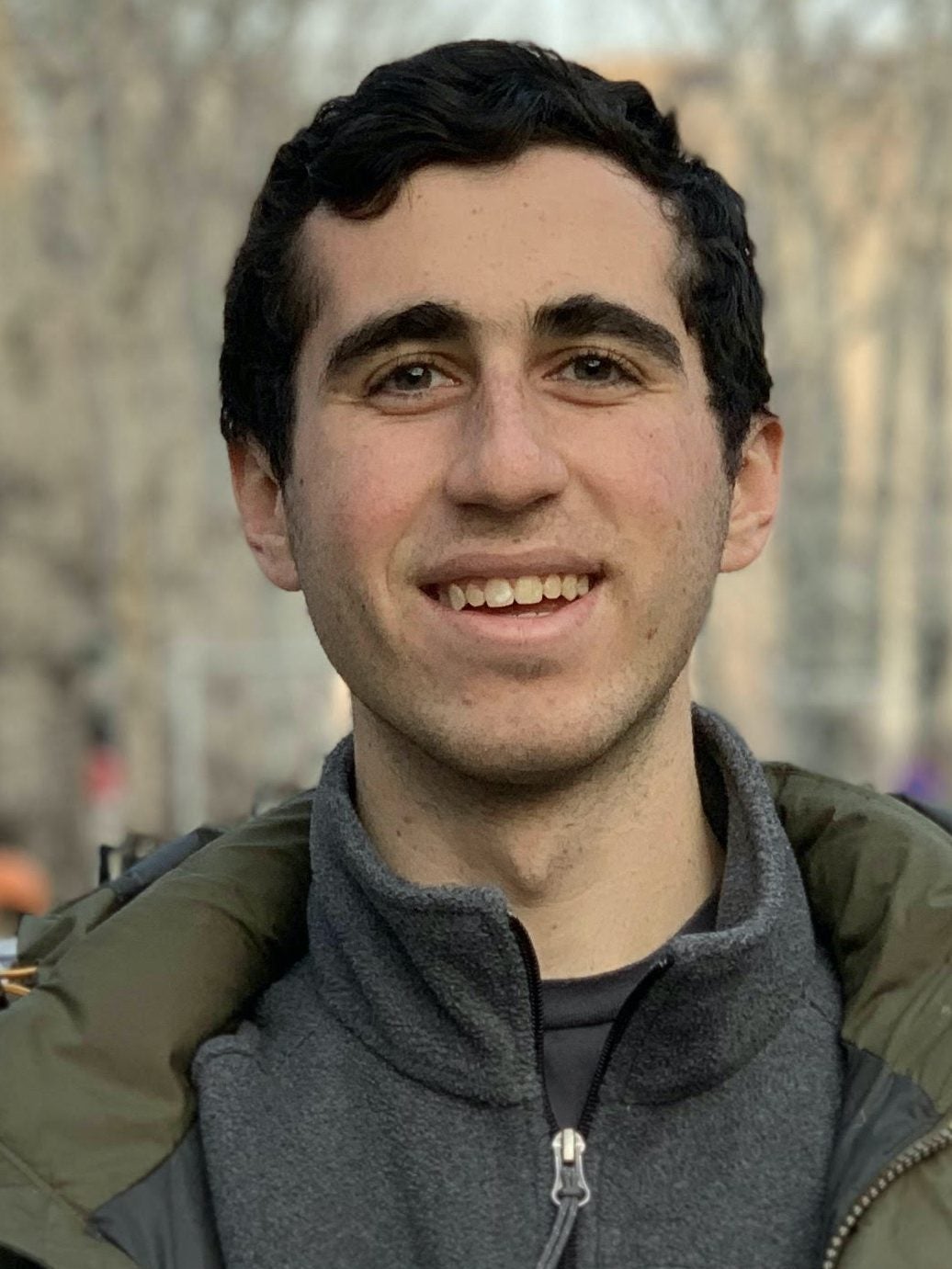 The 21-year-old Renton, an East Asian studies major, had been reporting on and researching the COVID-19 pandemic since studying abroad in mainland China in December 2019. Throughout 2020, he developed and distributed his own newsletter that collected data on national trends, COVID-19 outbreaks in higher education, and vaccine development. He quickly grew an online following, with more than 13K followers on Twitter. The work impressed Weintraub, who herself had been analyzing and tracking COVID-19 vaccine development since the start of the pandemic, and she invited Renton to be an intern on Ariadne Labs' Vaccine Delivery team. Since February of this year, Renton has been assisting the team in developing new data visualizations and understanding the rapidly changing vaccination landscape.
"Benjy's focus and expertise in COVID-19 vaccine deployment has been a tremendous addition to our team," Dr. Weintraub said. For his part, Renton was excited when Weintraub reached out to him after he shared a post. "'Would you like to talk?' she said, and I said, 'Sure!'"
Renton, who hails from Rye, New York, lived in Hong Kong from age 5 to 11. His college studies focused on Chinese history, politics, culture, and language, which led to him traveling to Beijing in December 2019 as part of a study abroad program. By the end of January, "we started to hear about an outbreak of this novel virus," he recalled "Eventually we had to leave the country — I was supposed to be there until at least June or maybe even through the summer."
In early January 2020, as China reported the first death from the virus — it became clear to Renton that he had valuable insights on what would become a global pandemic. Later that month, Renton returned to a country as-yet unaltered by the virus. He left a region where wearing masks was rapidly becoming required and came to a region where wearing a mask attracted odd looks. And then COVID-19 reached the United States (the U.S. reported its first case on January 20) and life rapidly changed. A long-anticipated East Asian conference in Boston in March was cancelled. Colleges, including Middlebury, began to close their campuses. Renton had done some writing for the campus newspaper and he had been blogging about his experience in China. He realized he had a perspective to offer as everyone around seemed to be scrambling for information.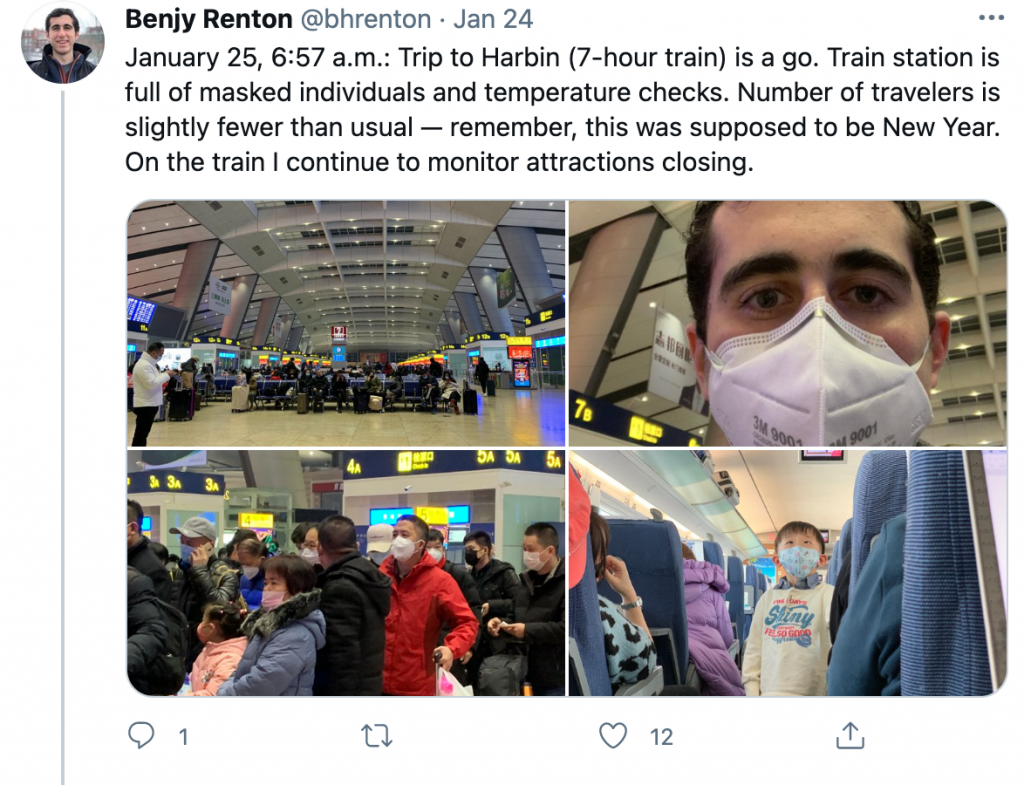 In April 2020, he began aggregating a wide breadth of evidence-based information he mined from the Internet, separating speculation from reliable sources. "As someone who consumes the news a lot, I just wanted a way to be able to summarize what would happen in a given week," he said. He tracked trends, gathered links, and drew connections among sources. He launched a regular newsletter, initially for family and friends; it began to garner readership around the country.
He was first focused on when or if college campuses would open in the fall but with friends citing all kinds of "studies," he began to drill down for primary source materials on the coronavirus. He started studying the issue of vaccine distribution particularly as the CDC began to release information.
"I think my role changed into analyzing what was going on, rather than just collecting data," he said. "One thing that just shocked me in this pandemic is that there has been a lack of publicly available data. And if we're trying to make decisions and if we're trying to do policy, you need to have the data." He did his part to supply that data. Benjy pulled data from publicly available sources weekly and curated it into visually interpretable graphics and charts that made it accessible to the general public as well as policy makers.
This was the work that caught Dr. Weintraub's attention. Now Renton is on the Ariadne team as an intern. He will graduate this spring from Middlebury College and look for full-time work that uses his skill, perhaps in the area of vaccine rollout.
"I feel pretty optimistic, and I'm hoping to have some sort of normal summer regardless of where I will be at that time," he said.